A Journey of Food and Culture with @kelliespantry!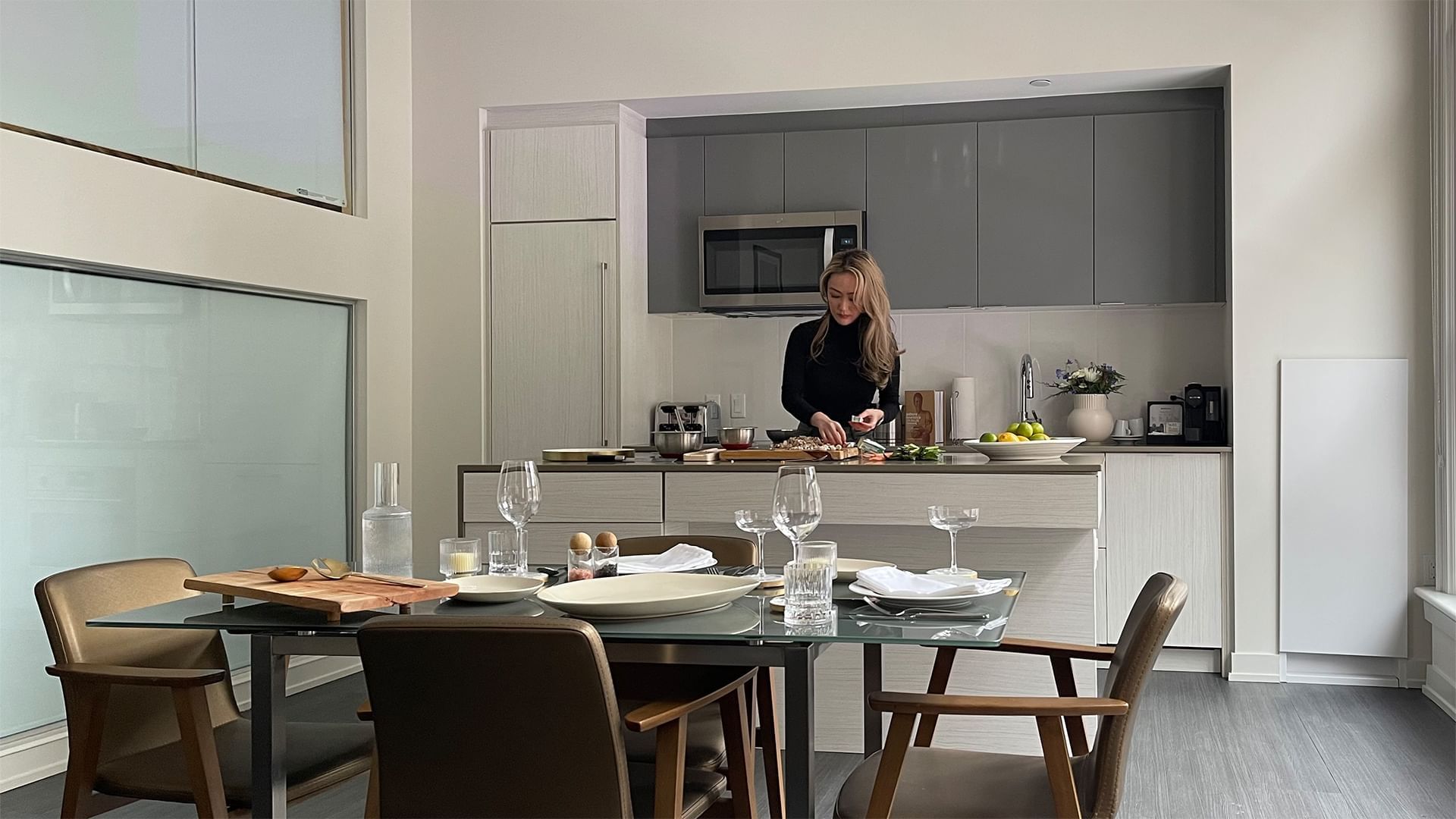 As part of our newly launched chef experience - reStays partnered with local dumpling queen, Kellie Vu (@kelliespantry), to curate a personalized private dining experience for Katie Hession (@yowcitystyle) and her husband, Guy. Kellie designed an Asian-style menu that included scallop motoyaki, shrimp cocktails, lobster and pork gyozas, and a beef steak salad platter.
We spoke to Kellie behind the scenes, where she uncovered her journey in discovering her love for food and cooking.
What got you started in the food industry?
My passion for cooking was born from simply being a necessity – it started casual, but it eventually evolved into a deep interest. With over a decade of experience serving in the restaurant industry, I developed my skills through a lot of trial and error and soon fell in love with the culinary world.
What makes your cooking unique?
My process involves ample research before developing recipes to achieve the perfect balance of flavors, textures, aromas, and authenticity. Once I feel comfortable, I incorporate my unique creative flair while preparing dishes that are still true to their traditions and cultures.
Where does your inspiration come from?
My mom was my most significant source of inspiration; she is well known for her grand dinners and assortments of new recipes- which she never repeated for months on end. This upbringing developed my passion for cooking and bringing people together over a shared love of good food.
What do you like best about cooking for others?
As a nurturer, I find joy in creating dishes that foster a sense of connection. Food is a universal language, transcending cultural and linguistic barriers to connect people closer. When preparing meals, I consider what will resonate most with my guests to create a dining experience that is not just satisfying but memorable.
What influences your cooking the most?
My heritage, particularly my Vietnamese roots, primarily influences my cooking. I have lived in major cities across Canada and Vietnam, and my dishes reflect my journey and everything I have learned along the way.
What's in store for you in the future?
Eventually, I look forward to launching my own line of sauces; I love pairing sauces with most, if not all, of my meals. In the meantime, I would love to continue to share my recipes more actively on social media and connect with like-minded food enthusiasts.
Check out Kellie's culinary creations on Instagram at @kelliespantry.
Click here to return to the main blog area.