More from @yowcitystyle!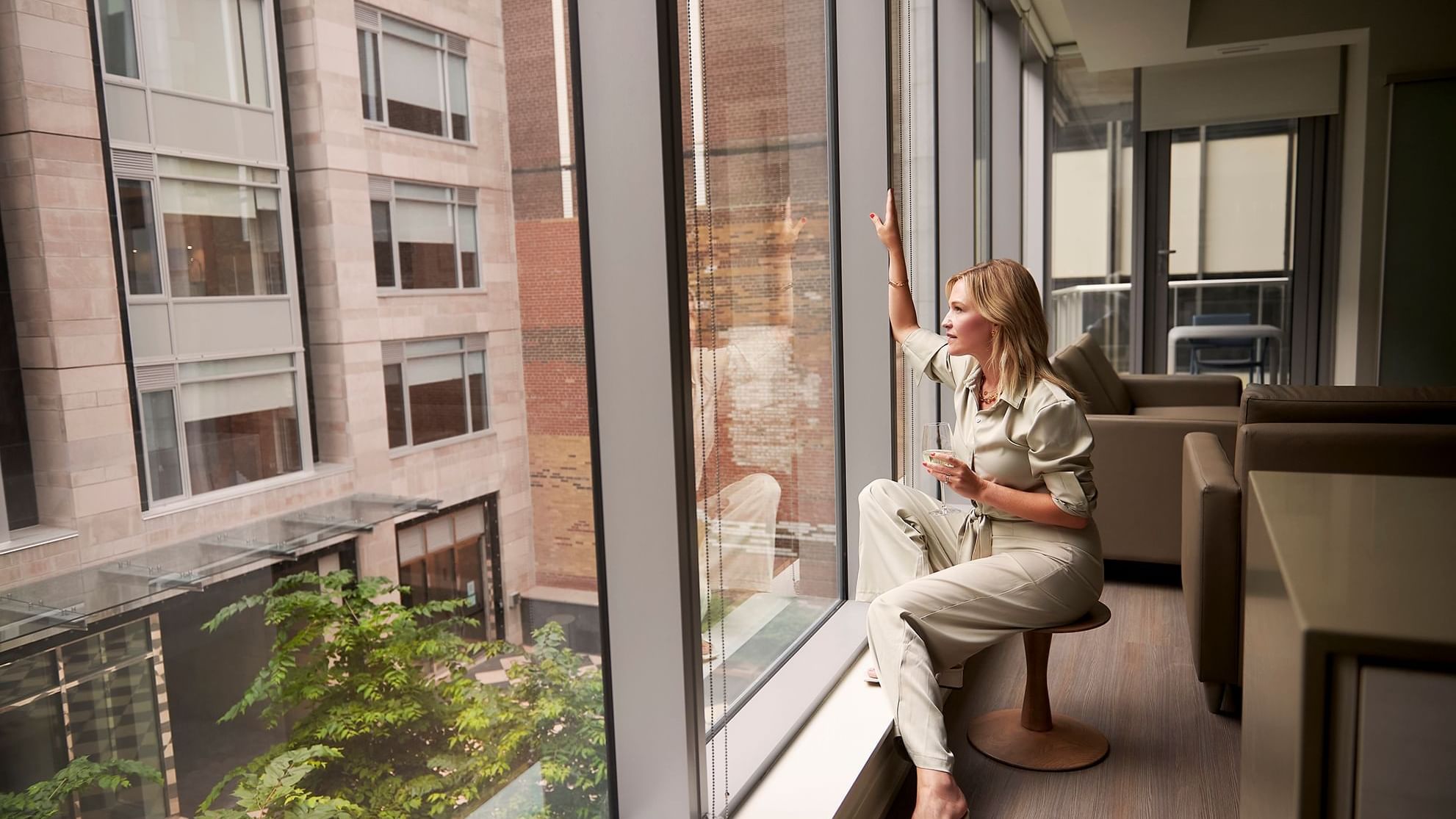 Some of the best parts of Ottawa are its local gems. The vibrant art, food, and nature scenes scattered across the city are what make an Ottawa stay so unique. Local Ottawa influencer and blogger Katie Hession (@yowcitystyle) curated a reStayer's guide for travellers who want to discover our neighborhood. Check out her guide below when planning your next vacation with us.

The Modern Shop
Attention design lovers, The Modern Shop is Ottawa's destination for fine modern lighting, furniture, housewares, and gifts. Locally owned and operated since 2010, The Modern Shop prides itself on selling quality designs from some of the best brands in the world. See something you like, and they will happily have it shipped to your home!
Koena Spa
Koena Spa is a haven of relaxation that offers a complete northern thermal experience along with a variety of treatments and massages. Located just a short drive across the bridge to the Quebec side in Aylmer, you can easily spend a full day lounging in the pools, enjoying lunch in one of their restaurants and then return to your home at reStays completely recharged.
National Arts Centre (NAC)
The NAC is Ottawa's epicenter for the performing arts. Whether you'd like to take in some theatre, dance, live music, or the esteemed NAC Orchestra, this is the place for your dose of culture. Head to their website to see the current programming and take a walk through the building to see their recent renovations.
Gatineau Park
One of Ottawa's greatest perks is its proximity to the beautiful Gatineau Park, also known by locals as "The Gats". Take a quick 15-minute drive and you will be surrounded by the beauty of nature offering different activities as the seasons change - snowshoeing and skiing in winter, swimming at Meech Lake in summer, and hiking the trails to take in the fall foliage.
ByWard Market
This historic ByWard Market is a must for any visitor to the Nation's Capital. You can easily spend an afternoon touring the shops and market stalls and discover many of Ottawa's favorite restaurants. You can't leave without taking the quintessential tourist photo by the Ottawa sign located on York Street by Sussex Drive.
National Gallery of Canada
Home of the world's most comprehensive collection of Canadian art and one of the most picturesque buildings in the city, The National Gallery of Canada is a great way to spend an afternoon discovering the story of art in Canada through more than 40,000 works by some 6,000 creators! Visit www.gallery.ca for hours and information on current exhibitions and activities.
Canadian Museum of Nature
Explore the fascinating world of Canada's wild spaces with a trip to the Canadian Museum of Nature, located just a short walk from reStays in a giant historic building resembling a castle. With seven permanent galleries offering interactive and informative displays and activities, you can also travel back in time to the age of the dinosaurs in the incredible fossils' gallery! Head to www.nature.ca for hours and information on special exhibits and events.
Schad
Schad boutique has been a fixture in the ByWard Market for years and has earned a loyal clientele of Ottawa's most fashionable for their expertly curated collection of designer clothing. Located in a gorgeous historical building on Sussex Drive, here you will find the season's most sought-after pieces from brands such as Frame, Anine Bing, and Canadian label, Smythe.
Click here to return to the main blog area.