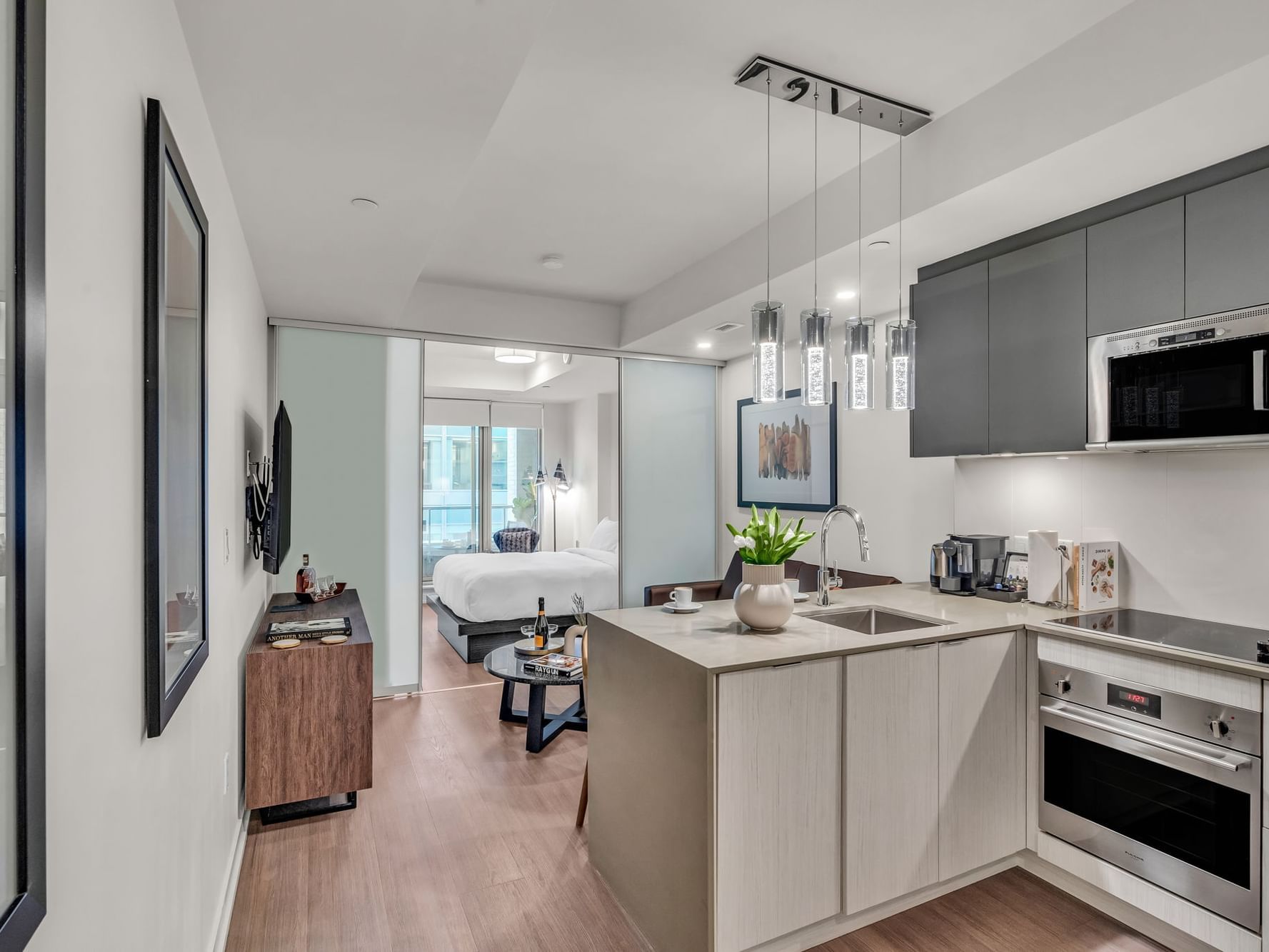 Standard One-Bedroom with Balcony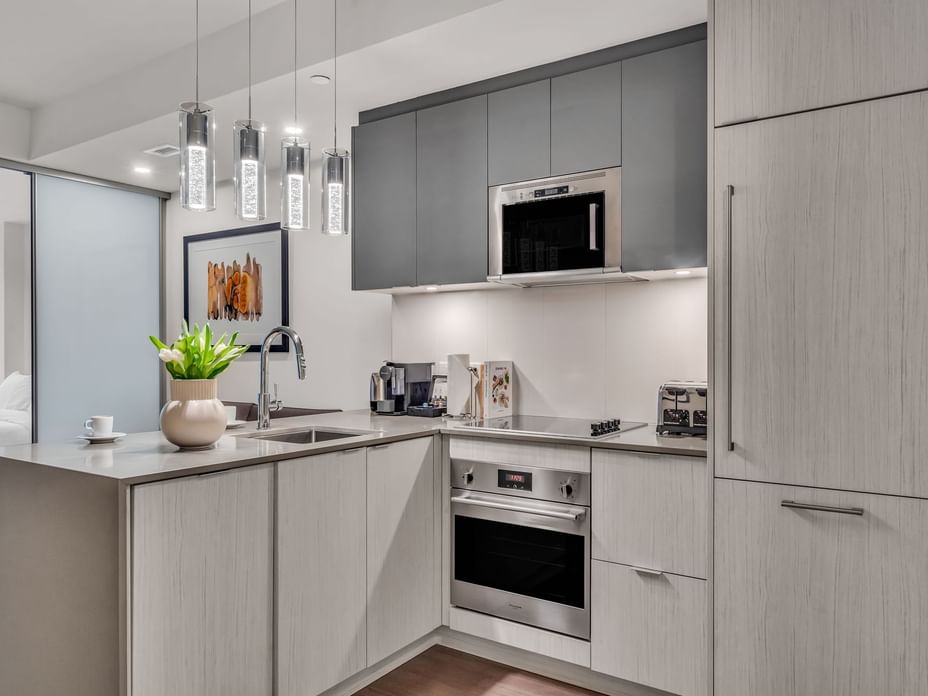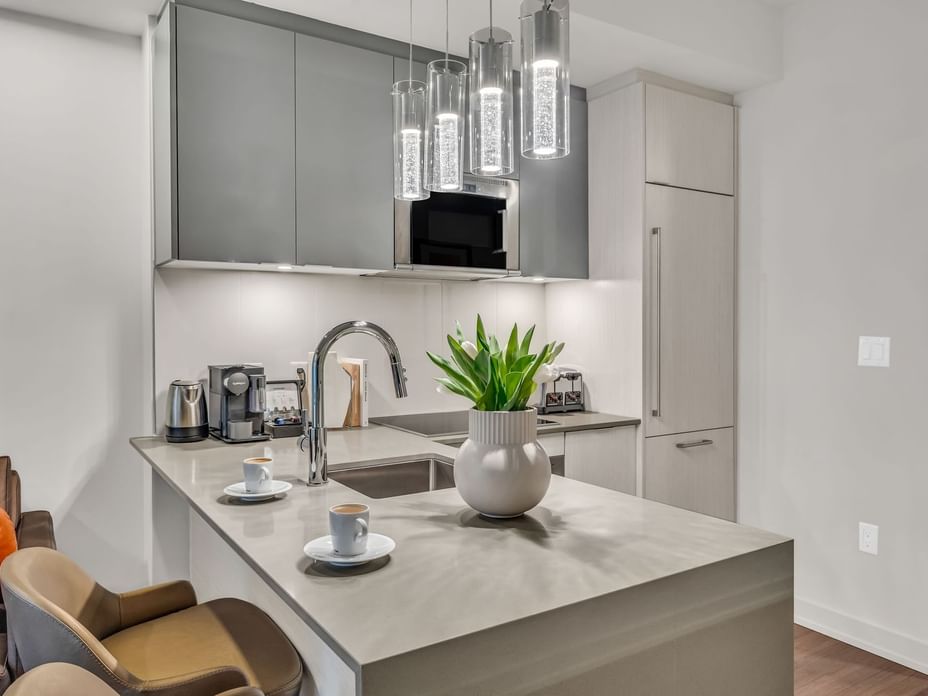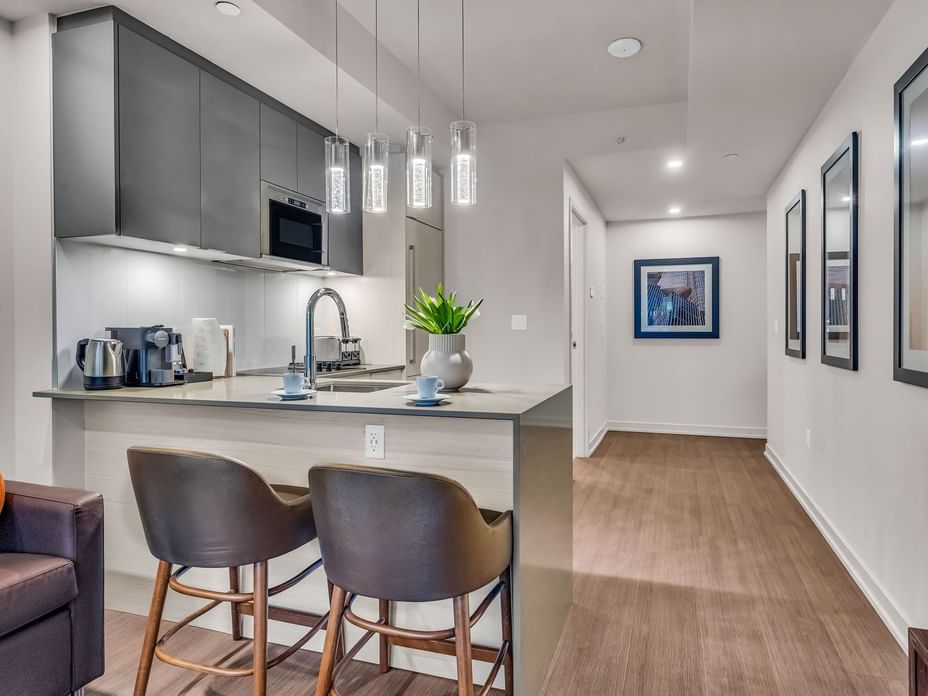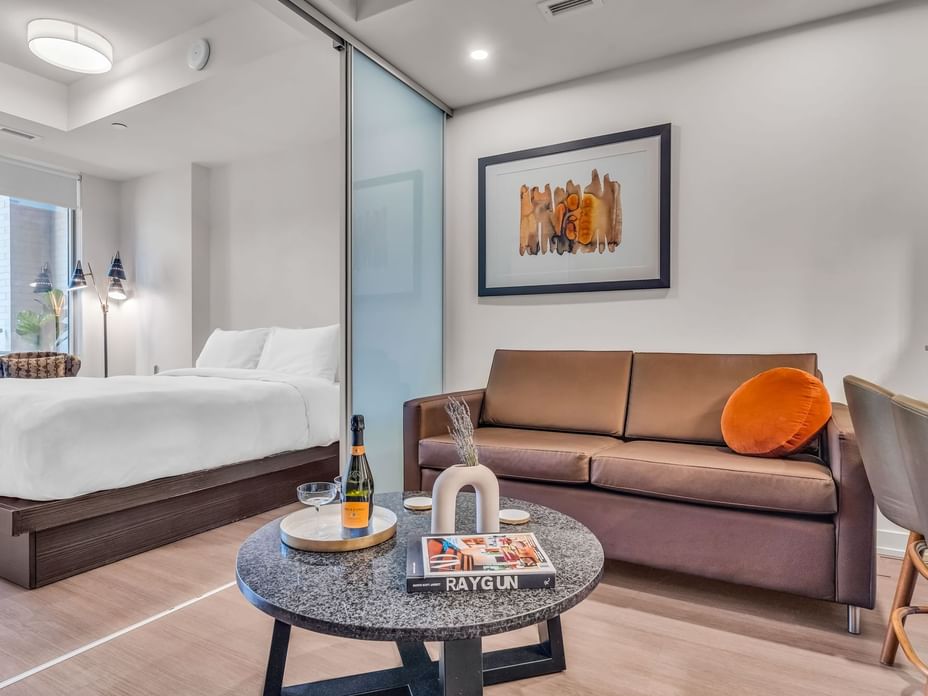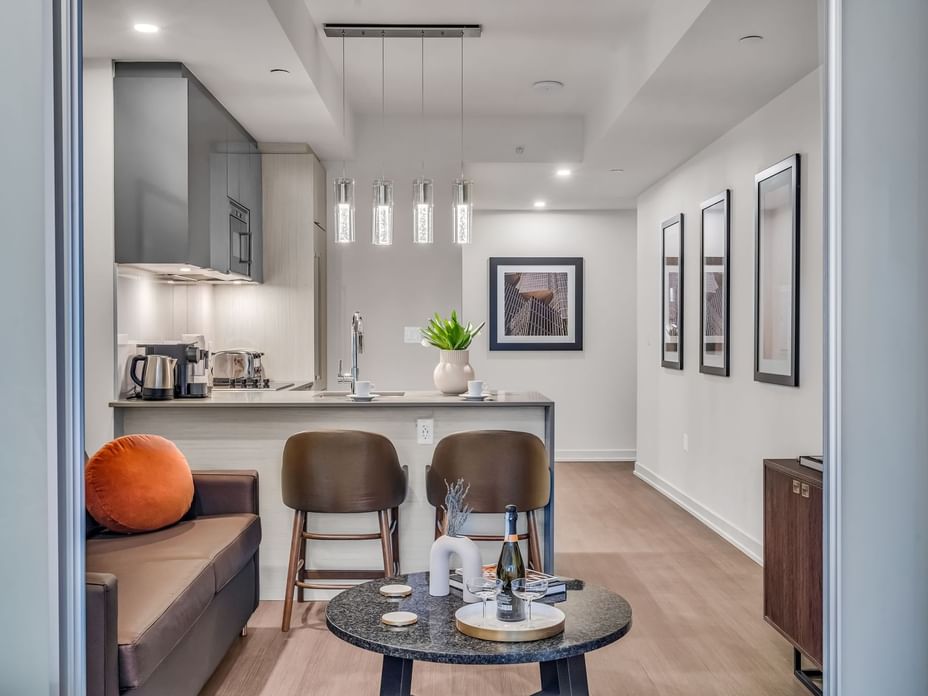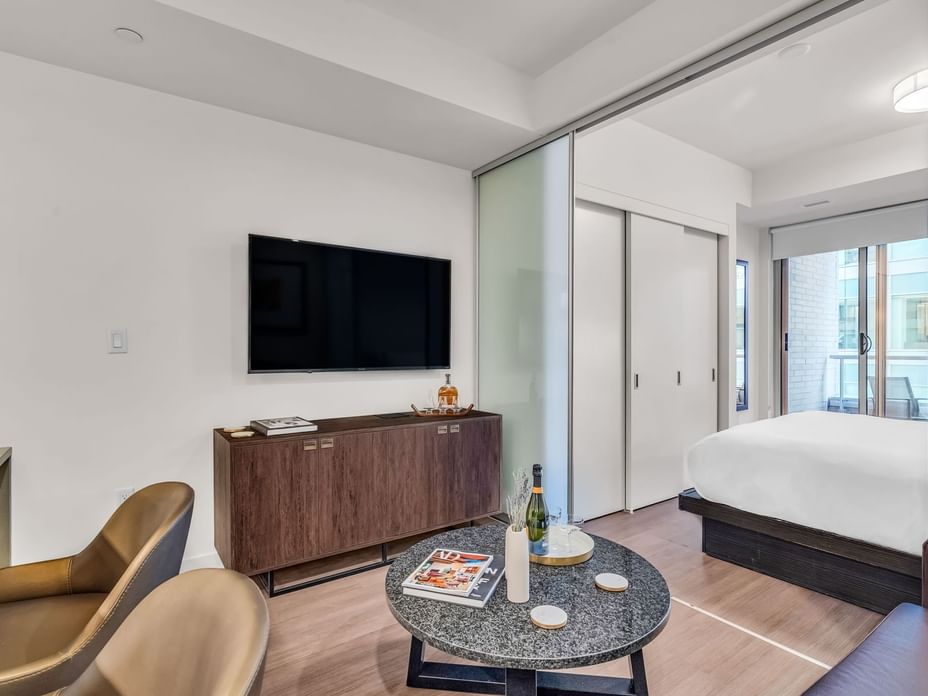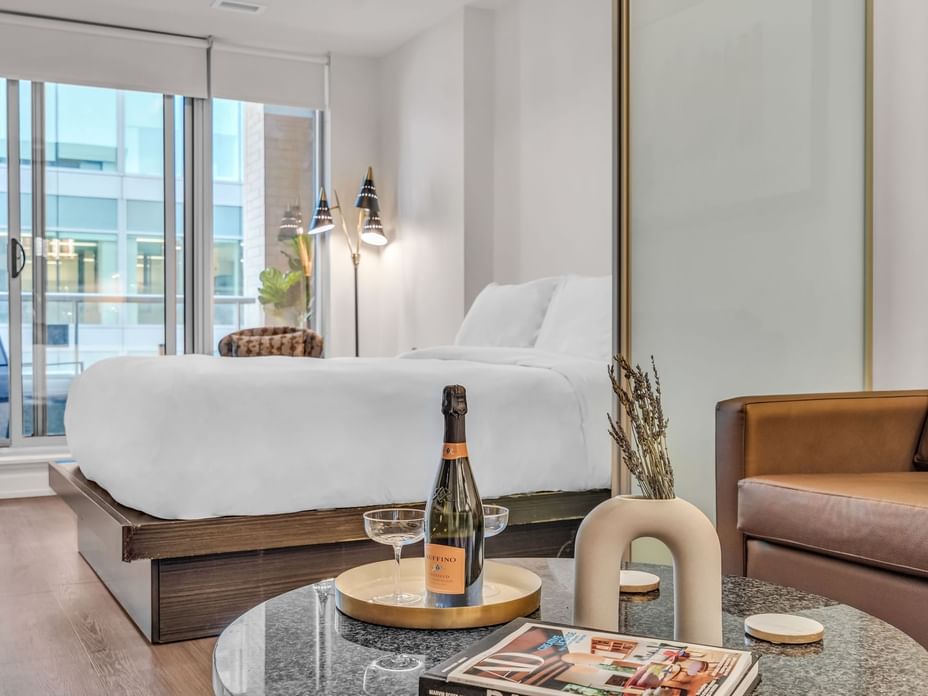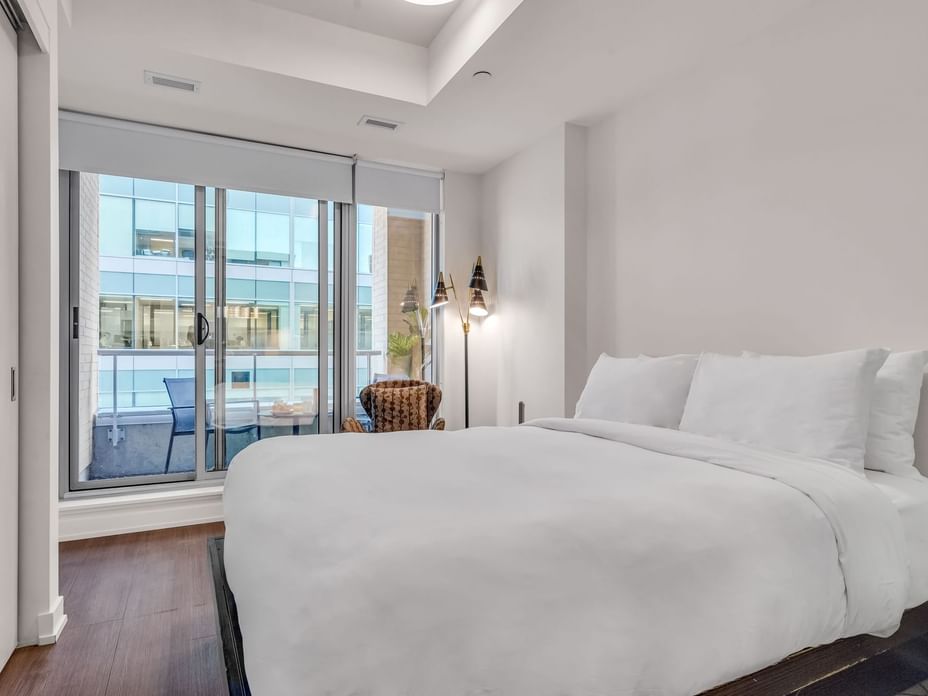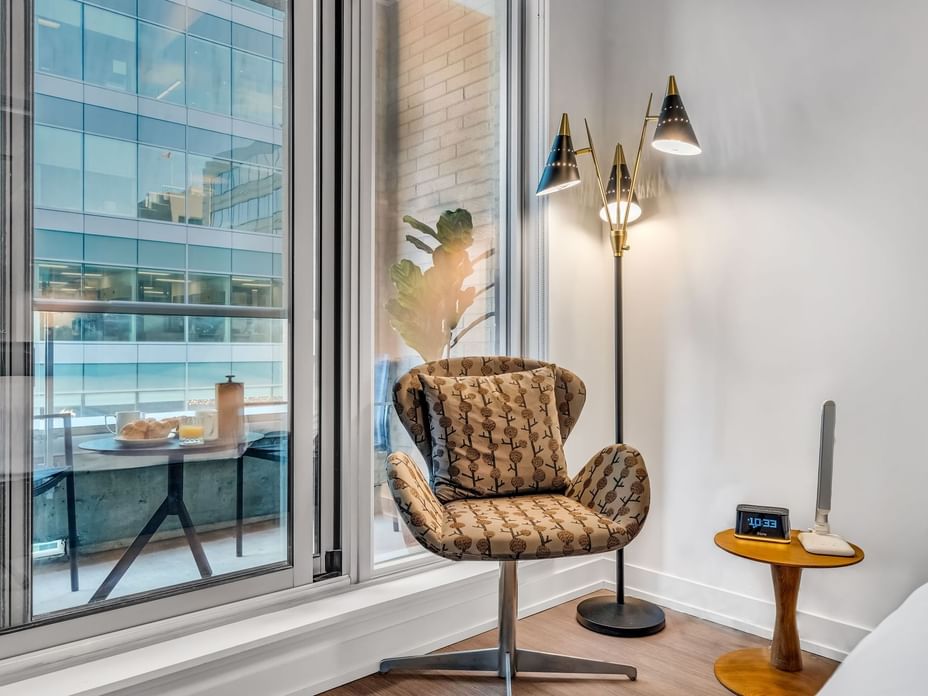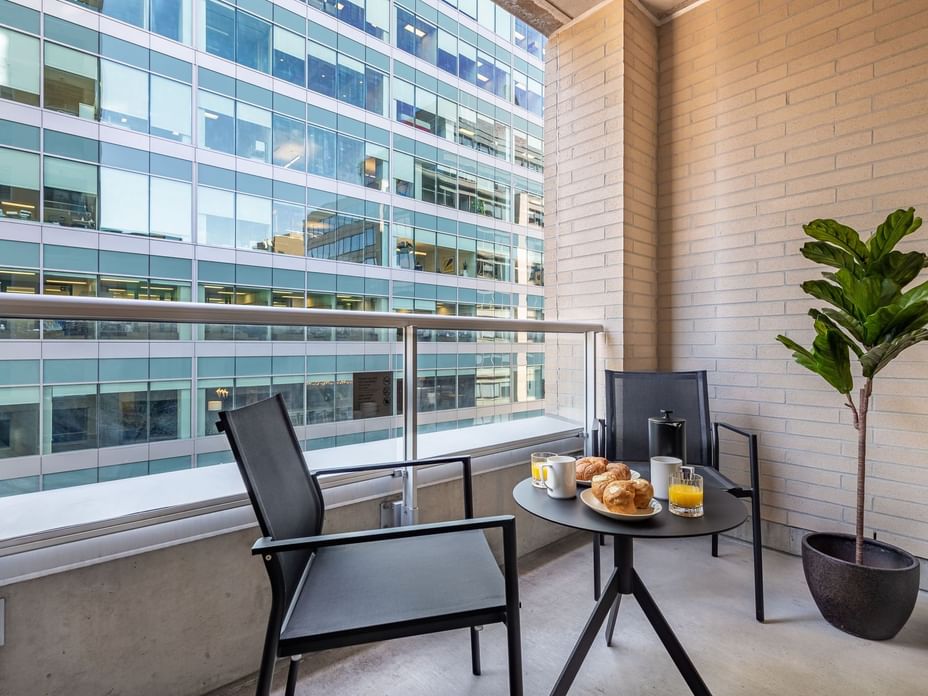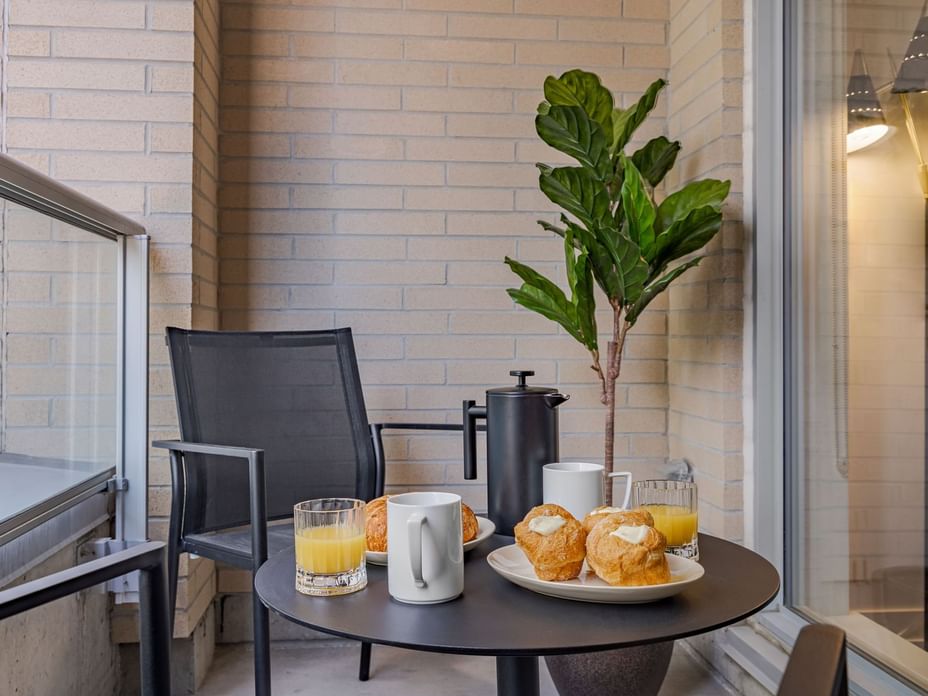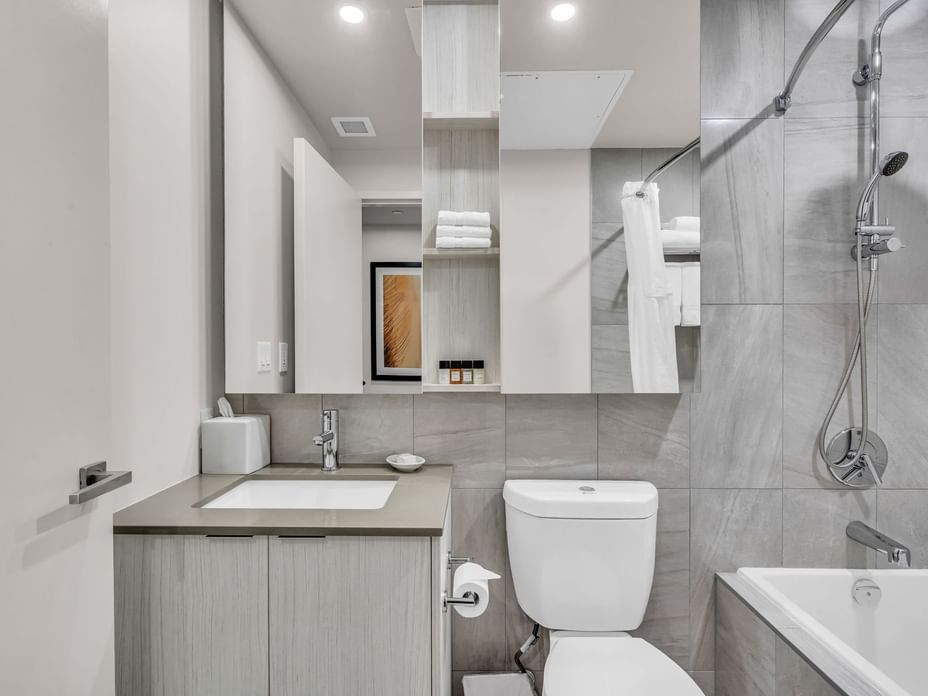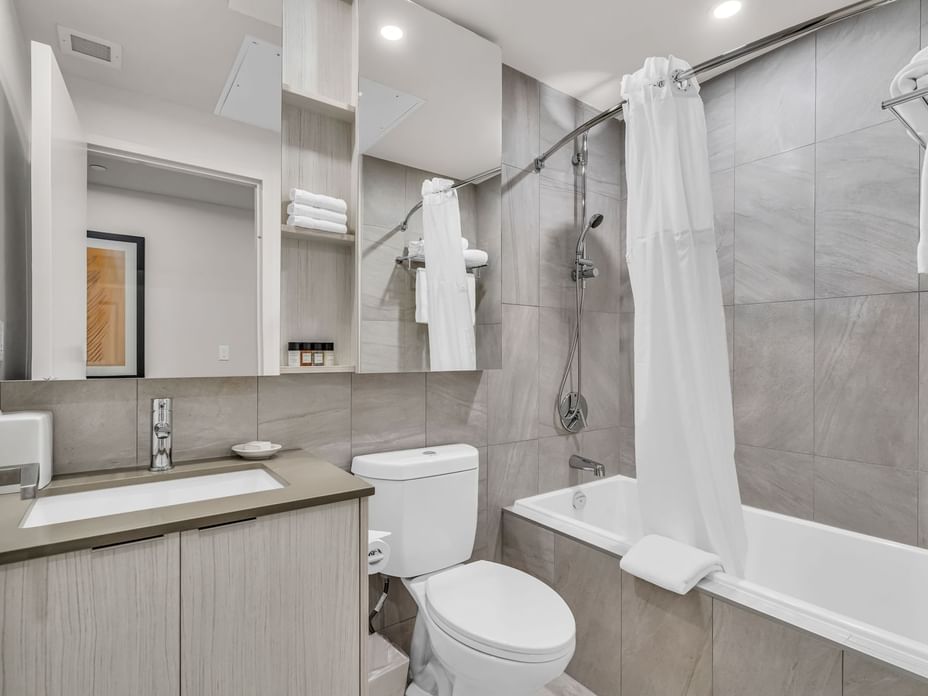 Enjoy breathtaking city vistas from the comfort of your Standard One-Bedroom Suite's private balcony and soak in the stunning views surrounding you - featuring a sliding door that seamlessly partitions the bedroom from the living area and ensures flexibility to tailor your privacy and space to your preference.
The complete suite has a full kitchen featuring a sleek island area that doubles as an intimate dining space for two. Make the most of the lavish soaker tub for a relaxing experience to rejuvenate your body and mind. And indulge in some leisure time within the comfortable living area, where you can catch up on your favourite television programs and unwind. Exclusive amenities such as an in-suite washer and dryer are available at your convenience throughout your stay.
All are designed to elevate your travel experience.
Key Features
Full gourmet kitchen with stainless steel appliances and quartz countertops
In-suite laundry
Queen size luxury bed with maximum support Beautyrest mattress
Lattissima Nespresso machine with a selection of start-up capsules
55'' HD TV with cable and streaming access
Complimentary high-speed internet (WIFI)
Cozy bathrobe for each guest
Deep soaker tub with toiletries
In-room safe
Size: 55m2 / 595ft2