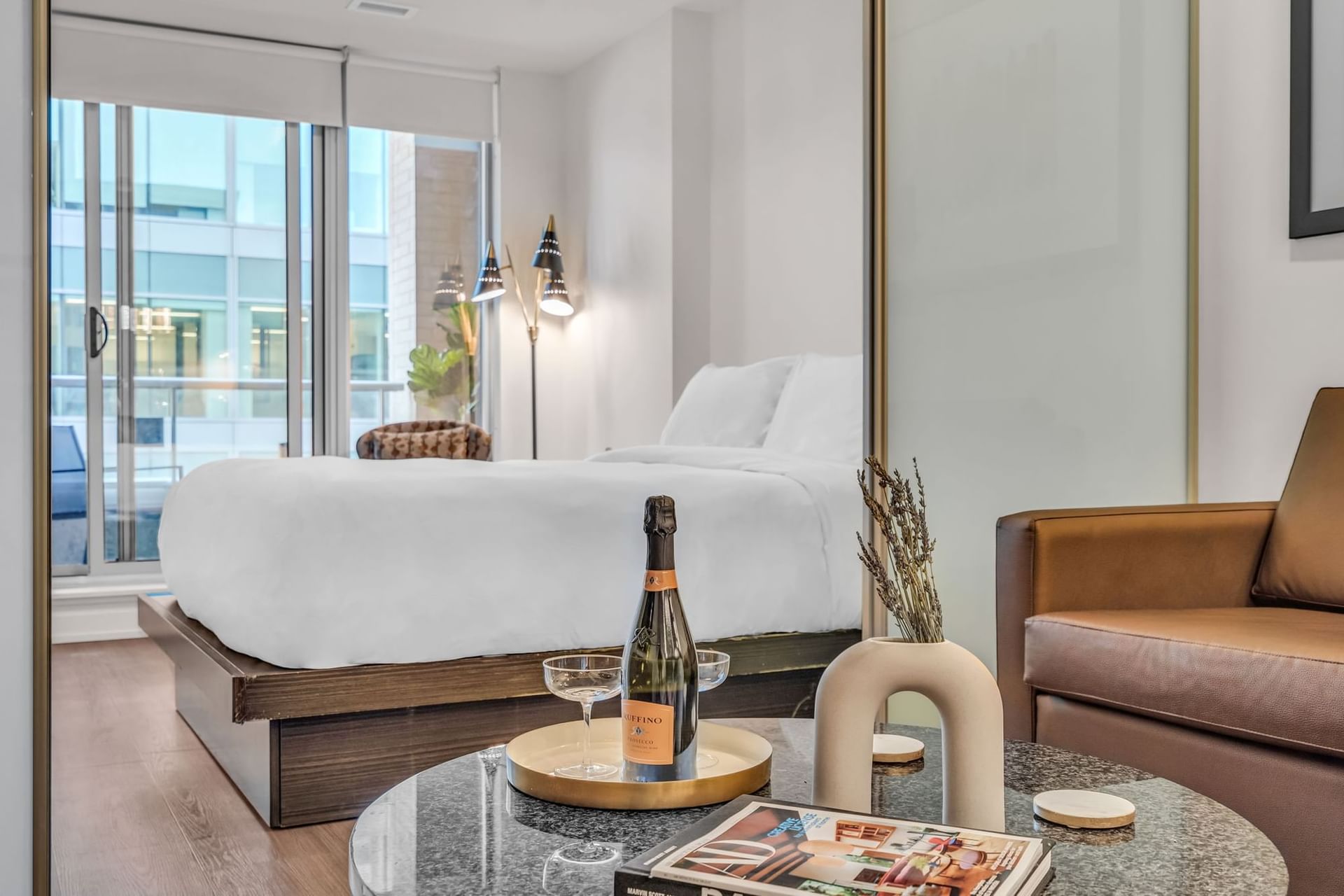 One-Bedroom Suites
Escape to unparalleled comfort in our exquisite One-Bedroom Suites. With a spacious bedroom and inviting living area, these suites create the perfect sanctuary for an unforgettable stay.
One-Bedroom with Balcony
Indulge in the perfect blend of luxury and outdoor serenity with our One-Bedroom Suites with Balcony. Relax in the spacious living areas and immerse yourself in the tranquillity of your own outdoor oasis.
Signature One-Bedroom
Where heritage, elegance and modern luxury meet - our Signature One-Bedroom Suites. Featuring open layouts and breathtaking views of historic Sparks Street.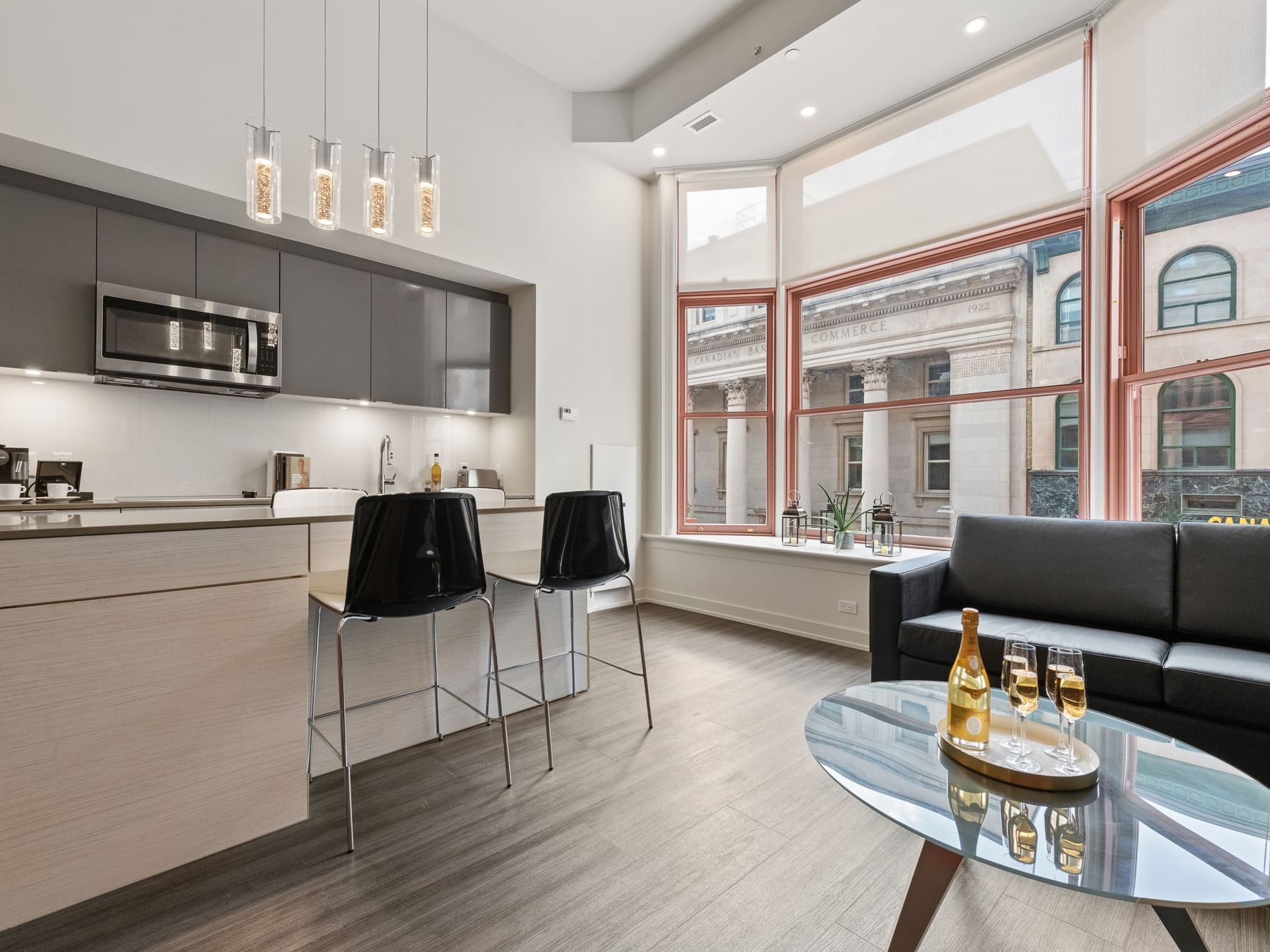 The 640 sq. ft. One-Bedroom Heritage Lofts are elegant and charming, with a spacious and open layout. The suites have high ceilings, and large bay windows offer views of the historic Sparks Street.