6 Things to Do in Ottawa With Your Kids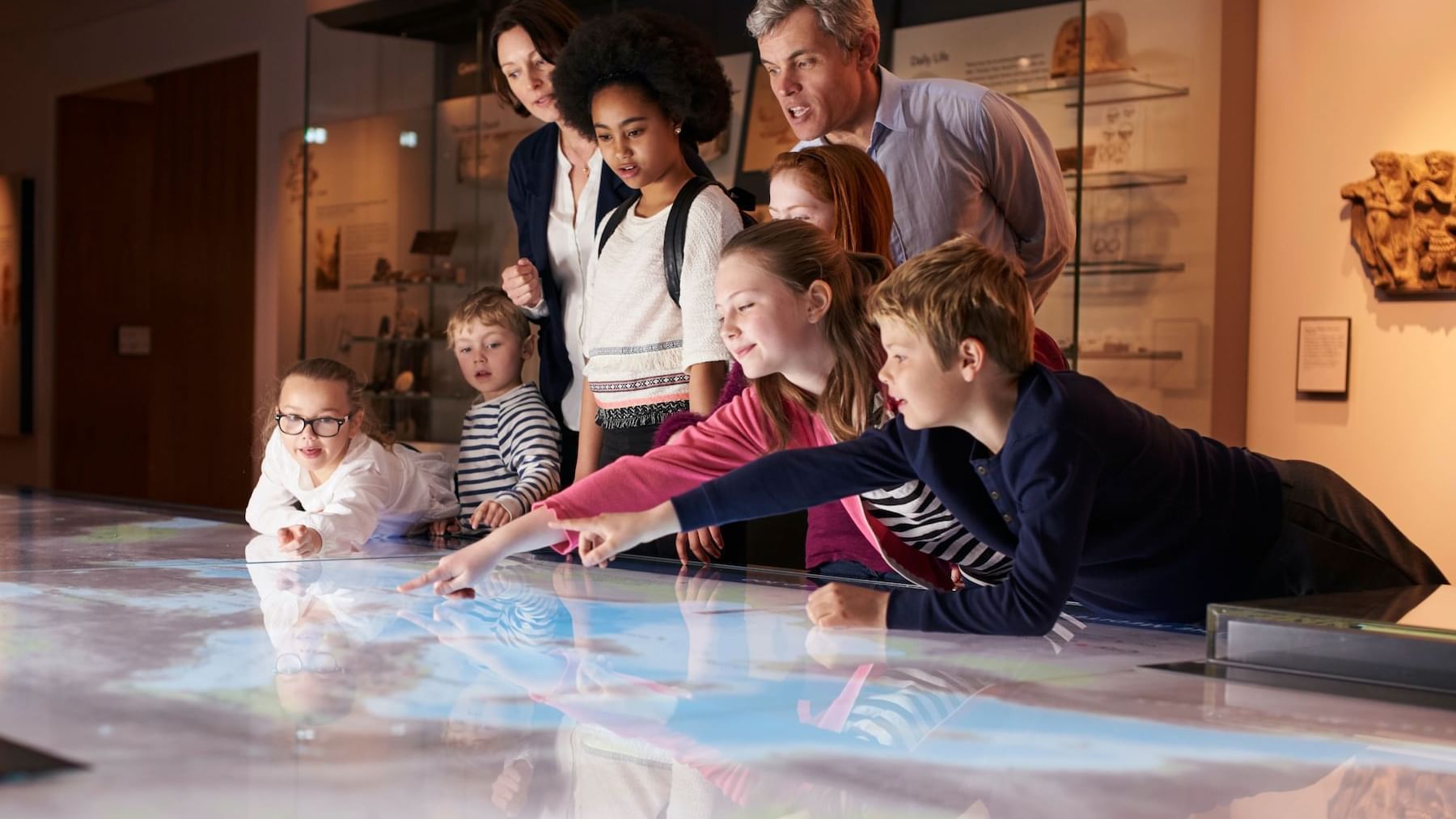 Ottawa is one of Canada's most exciting cities. With seven national museums, world-class restaurants, and adventures at every corner, it's also one of the best places to travel for families. Here are 6 things to do in Ottawa with kids!
1- Get a History Lesson
There's no better place to teach your kids about Canadian history than our capital city. Start at the seat of the Canadian government - Parliament Hill and the Parliament Buildings. Opt for a guided tour or just stroll the grounds to admire the architecture — point out the fun flourishes to your little ones, from carved gargoyles to the beavers guarding Centre Block! In the summer, don't miss the changing of the guard, complete with a military band accompanying soldiers marching across Parliament Hill.
Wrap up the lesson in nearby Gatineau, where you'll find the can't-miss Canadian Museum of History. The museum hosts many family-friendly activities for the March break, including music shows and storytelling. Kids of all ages will love From Pepinot to PAW Patrol® – Television of Our Childhoods, an exhibit on Canadian children's television running until September 2023. Make sure to walk through the First Peoples Hall and share our country's rich Indigenous history with your family.

2- Embrace the Arts
Travelling with a lil' Monet in the making? Bring your burgeoning artists to the incredible National Gallery of Canada. Roam through the current exhibits showcasing one of the greatest art collections from Canada and beyond. Join the Family Art Adventures to let your kids interact with the works and play Art Bingo. During March Break, kids can even create their own art through the Open Studio program.If your children want more arts and crafts, the Ottawa School of Art offers kid-focused March break camps, summer camps, courses, and more destined to fill your baggage with new art to hang up at home.

3- Play Outside
Any season is a good season for families to explore Ottawa's Rideau Canal National Historic Site. Winter is all about skating when the canal turns into the world's largest skating rink, while summer calls for boat rides or biking on the path along the water. You can even rent canoes or kayaks to paddle together. The stunning Hog's Back Falls await where the canal drifts away from the Rideau River. Rainy days never stop families from enjoying the outdoors in Ottawa. The city's Canadian Museum of Nature brings the outdoors indoors with its interactive exhibits about mammals, birds, fossils and dinosaurs. The show-stealer? A complete skeleton of a blue whale! Your little ones can also mingle with owls thanks to Owls Rendez-Vous, a unique outdoor exhibition running until April 2024.

4- Be Entertained
There's never a dull moment in Ottawa. Family-friendly festivals fill up a year-round calendar that includes Winterlude Ottawa, the colourful Canadian Tulip Festival, and Ottawa International Children's Festival. Families flock to Ottawa for Canada Day to celebrate with fireworks and music. See what's happening at the National Arts Centre for music, dance, theatre and family-friendly shows. Fun is free every Tuesday at Toddler Tuesdays, tailored to entertain with arts, singing, dancing, and story time. Got a goalie in the group? Get tickets for an Ottawa Senators game at the Canadian Tire Centre, where you can also catch the world's most famous performers.

5- Go Gourmet
All-day activities are bound to awaken appetites. Ottawa serves up gastronomy for all tastes and all ages. Check out these family-friendly restaurants guaranteed to please your kids' palates - The Grand Pizzeria & Bar, The King Eddy, Lil Z's Pizza, Heart & Crown, The Auld Dubliner, Johnny Farina, and the Blue Cactus Bar and Grill. With several locations across Ottawa, Zak's Diner is an iconic dining destination with its retro diner look and kids' menu. For something slightly different, try Gyubee Japanese Grill, where kids can grill their own food or Japanese Village, where you can enjoy tableside hibachi and performing chefs. Find all kinds of treats across the ByWard Market, like pastries from Canada's very first BeaverTails kiosk or a cookie from Le Moulin de Provence. Once the gang's satiated, get a family pic by the Ottawa sign or wander around and listen to the buskers.

6- Stay with us!
Are you looking for one of the best hotels in Ottawa for families? Choose reStays for comfort, style, and all the amenities you need. Our two-bedroom suites are ideal for small or extended families with two closed bedrooms, two bathrooms and a full kitchen. You'll also love the private theatre, underground parking, and stellar location minutes away from Parliament Hill, the National Gallery of Canada and the Canadian Museum of Nature. Make your family vacation in Ottawa extra special when you book our Family Getaway Package. It includes private theatre access with popcorn and snacks, parking, and passes to the Canadian Museum of History. Complete your perfect family getaway and stay somewhere that feels like a home away from home! We're always happy to help families find things to see and do in and around Ottawa.
Click here to return to the main blog area.