Top 5 Reasons to Visit Winterlude!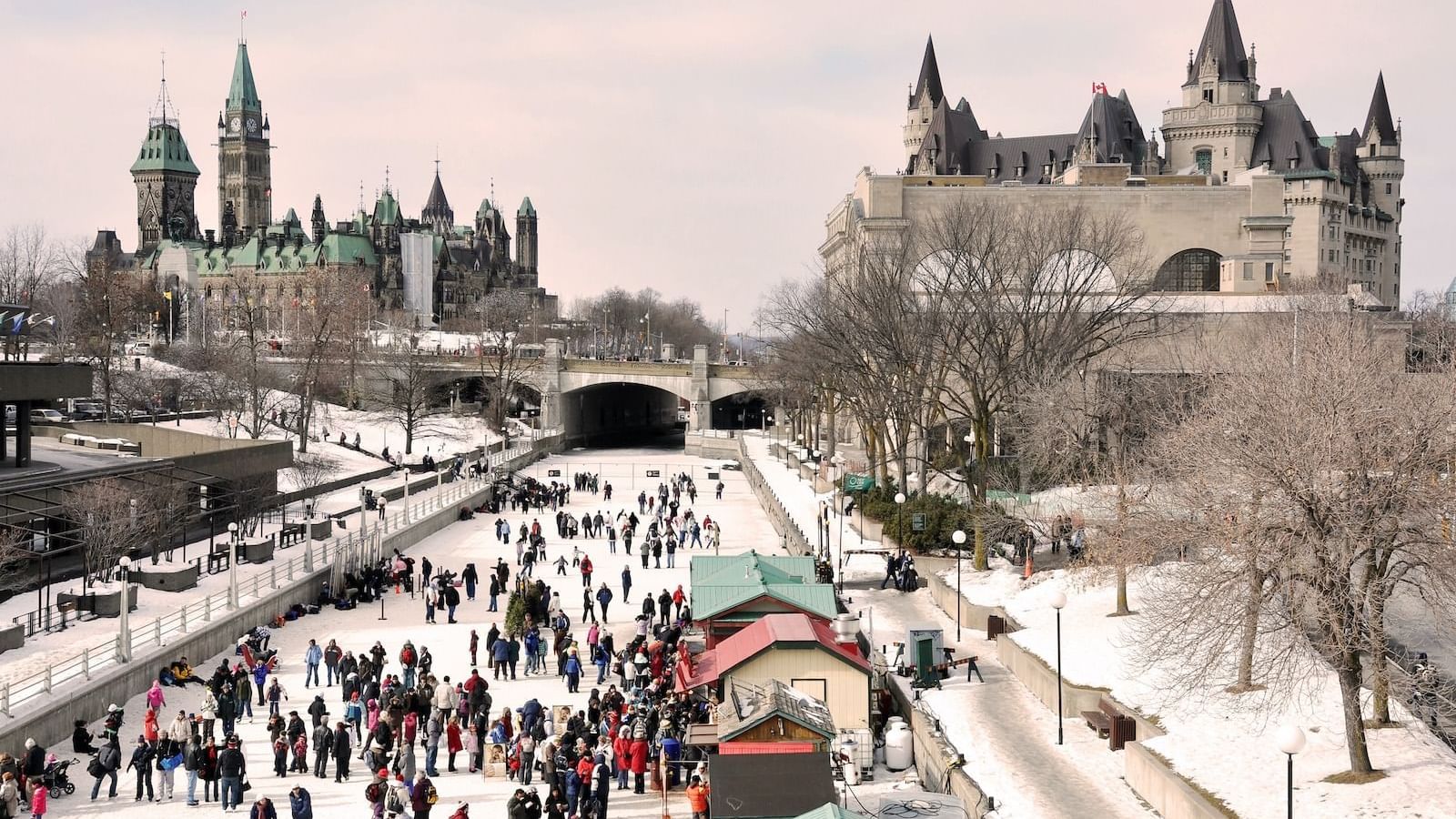 Winterlude Ottawa is the perfect time to escape the city and get a taste of winter. Just a brief walk away from reStays, anyone who loves winter will feel right at home. With all the snow, ice sculptures and skating on the Rideau Canal, this festival won't disappoint! Here are our top 5 reasons why you should visit Winterlude.
1. Skating on the Rideau Canal
The Rideau Canal is one of the most popular places to visit during Winterlude. The canal is an essential part of Canadian history and a great place to skate. The canal is about 30 kilometres long—about 15 miles—and has several pathways for snowmobiles or cross-country skis along its entire length. Skate rentals are available at most lock stations along this route if you don't have your own pair!
The Rideau Canal was completed in 1832 to connect Ottawa with Kingston via a series of locks and channels on the Ottawa River. Today it's used mainly for pleasure skating in the winter and boating during the warmer months. Many people, including hikers, cyclists, and skaters, use it as a recreational destination.
2. Ice-sculpting, snow-carving competitions and art installations
The Winterlude Ice-Carving competition is open to all levels of experience, from beginner to master. The competition is decided by a panel of judges looking for creativity, originality and attention to detail when awarding points. There will also be amazing art installations on Sparks Street open to the public right next to reStays.
Alouette
Alouette is a replica of the 1962 Canadian satellite Alouette, installed as if it has crash-landed on a parked car.
I Am
"I Am" is a monumental sculpture of a head facing upwards with closed eyes, under which you can pass.
La Cocotte
La Cocotte represents a typical and iconic origami fold, the paper hen. The "cocotte" shape is likely of Spanish origin and serves as the emblem of origami in Europe, like the paper crane in Japan.
3. BeaverTails
You can only understand Canada once you've had a BeaverTail. The fried dough pastry is made with a sweet, sugary coating and topped with cinnamon sugar and other toppings. It's the perfect treat when you need something to warm your hands and belly on a cold winter day. You'll find this delicious snack at Winterlude, but it's also available in other areas across Ottawa and Gatineau!
4. The Snowflake Kingdom Ice Slide
The Snowflake Kingdom ice slide is an otherworldly experience. You're transported to a winter wonderland as you make your way down the giant ice slide, open to everyone with no age restrictions. The ice slide can be enjoyed by tobogganing or sliding on your own, and it's free!
5. The Byward Market
Located in one of the most beautiful parts of downtown Ottawa, this market has been a part of the city since 1826. During Winterlude, it is especially charming as it's surrounded by snow and ice sculptures. Check out and play Optik, an interactive art installation at the ByWard Market. Gaze at the wonderful lights in the Sonic Runway light-art installation. Enjoy free concerts and soak in the beautiful performances from Main Street Revival as well as The Commotions. Visitors can also enjoy shopping or grab a bite to eat at one of the many restaurants in the area.
Enjoy Winterlude with reStays
Celebrate the best of Winterlude with reStays! Just a short 5-minute walk from the festivities on the canal. Families and couples will rejoice with these fun-filled activities and treats. This package provides you with everything you'll need to enjoy a fun day in Ottawa, including hot chocolate, free skate rental, a $30 BeaverTails voucher and more when you book alongside the suite type of your choice!