Five Inspiring Day Trips from Ottawa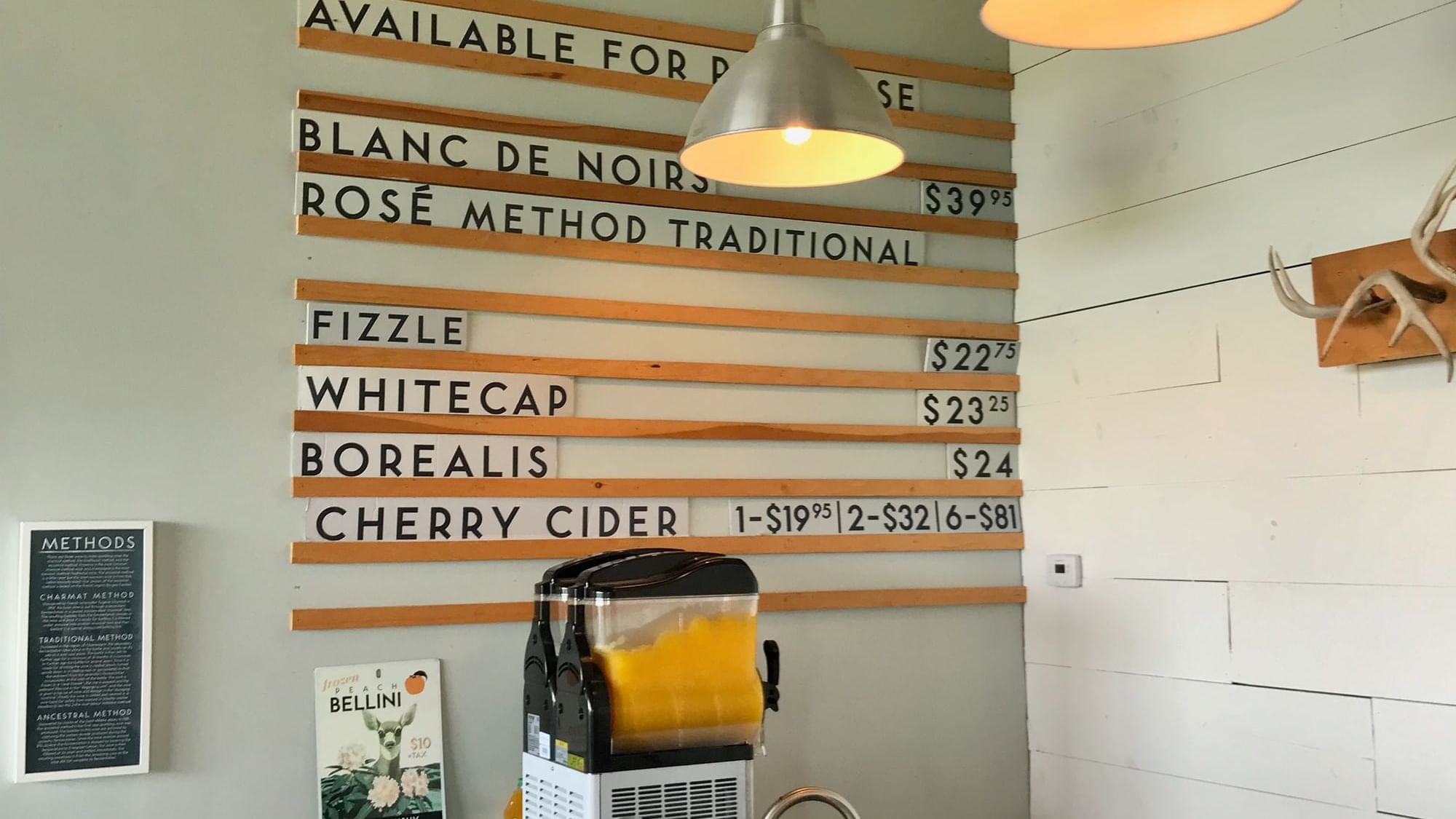 While Ottawa's city centre is bursting with unique experiences, nature escapades and delicious restaurants, you may want to stay longer or return and explore its borders. We're giving you five different ways of making the most of your adventures in Ottawa again and again...

Gatineau Park: Nature's Paradise
A mere 15-minute drive from downtown Ottawa lies the natural gem of Gatineau Park. This expansive wilderness area offers an array of outdoor activities year-round. Visitors can enjoy hiking, mountain biking, and picnicking in warmer months amidst lush forests and serene lakes. As autumn approaches, the park transforms into a breathtaking canvas of fiery red and golden foliage, drawing photographers and nature enthusiasts alike. Hike up to the Champlain Lookout for a panoramic view of the city. Gatineau Park's proximity and natural beauty make it a must-visit day trip destination.
Prince Edward County: Wine and Wellness
Approximately three hours from Ottawa, Prince Edward County beckons with its idyllic landscapes and charming towns. Known as a haven for wine enthusiasts, this region boasts numerous wineries producing world-class vintages, including Trail Estate, Closson Chase, Hinterland and the Grange. Spend the day indulging in wine tastings and exploring the picturesque vineyards. Afterward, head to one of the country's pristine beaches for relaxation or enjoy the rejuvenating offerings of local spas. The fusion of wine and wellness in Prince Edward County promises a day of tranquillity and sensory delights.
Calabogie: Lakeside Retreat
For a day of outdoor adventure and relaxation, set your sights on Calabogie, about an hour and a half away from Ottawa. Nestled around Calabogie Lake and surrounded by the rolling hills of the Ottawa Valley, this tranquil destination offers boating, swimming, and hiking opportunities. Lace up your hiking boots and explore the trails of Calabogie Peaks Resort, taking in breathtaking vistas of the lake and forests. Alternatively, unwind by the water's edge and soak in the serene surroundings. Calabogie's natural beauty and recreational offerings make it a perfect summer or fall day trip escape.
Thousand Islands: Nautical Delights
Embark on a journey to the stunning Thousand Islands, a little over an hour's drive from Ottawa. This picturesque archipelago dots the Saint Lawrence River and offers an array of nautical adventures. Take a boat cruise through the islands from Kingston, located 2 hours from Ottawa or Gananoque, just 1 hour and 30 minutes from Ottawa - marvel at the islands' beauty and catch glimpses of elegant mansions and historic castles perched on their shores.
Bold adventurers can try kayaking or paddleboarding amidst the islands' clear blue waters. The Thousand Islands make for a memorable day trip with its unique blend of natural splendour and historical intrigue.
Almonte: Quaint Charm and Artistic Spirit
Just a 40-minute drive from Ottawa, the charming town of Almonte invites visitors to step back in time. Known for its heritage buildings, artisan boutiques, and vibrant arts scene, Almonte offers a delightful blend of history and contemporary creativity. Explore the quaint streets, visit local galleries and studios, and enjoy a leisurely meal at one of the town's charming eateries. Almonte's relaxed pace and artistic spirit make it a perfect destination for a leisurely day trip.
Ottawa's proximity to diverse and captivating destinations makes it an excellent hub for exploring the surrounding region. From Gatineau Park's natural beauty to Prince Edward County's wine country, there's a day trip to suit every interest. So, pack your bags, hit the road, and immerse yourself in the wonders that await just beyond Ottawa's borders.