Top Instagram-worthy Spots in Ottawa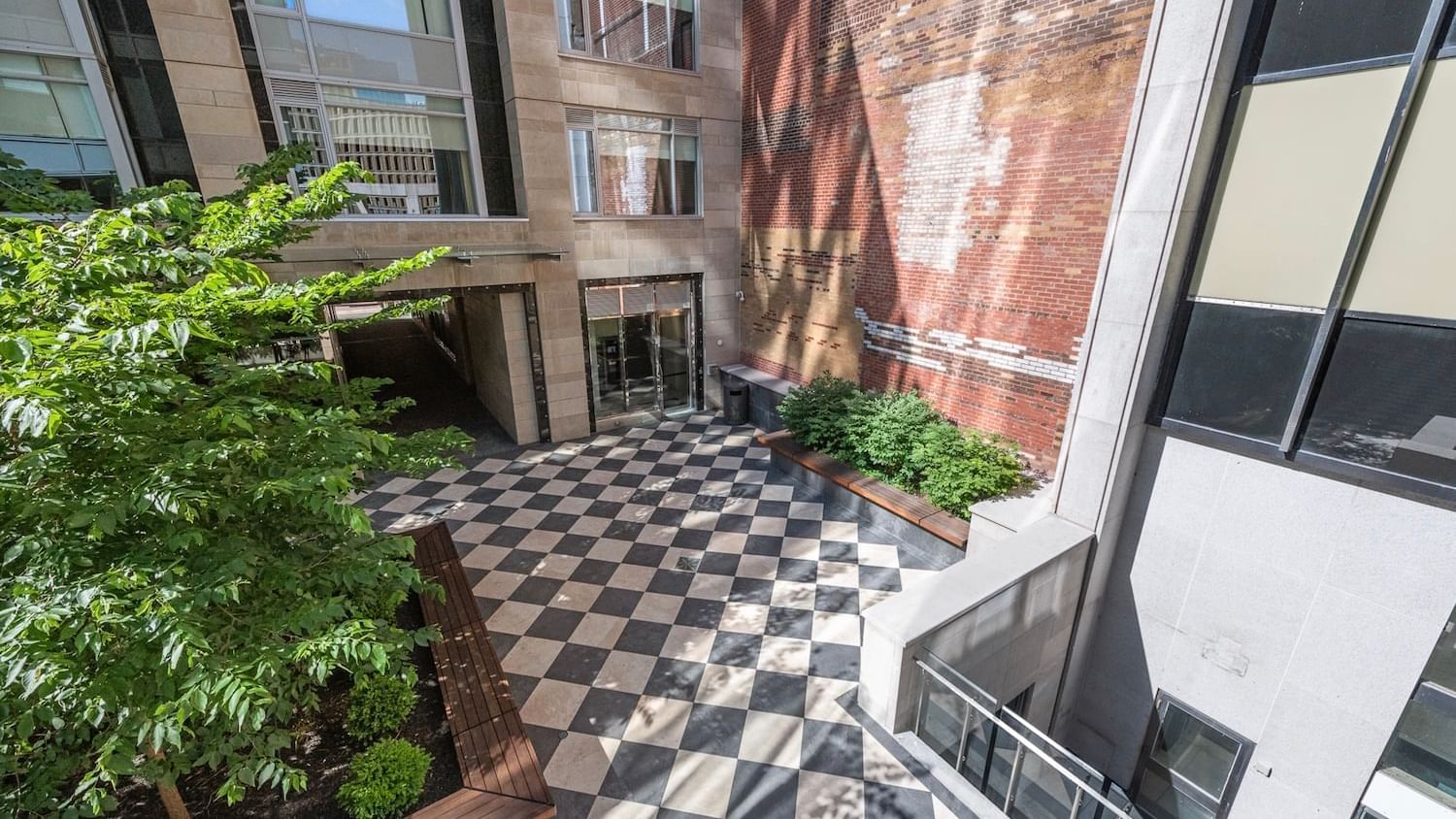 Ottawa, the picturesque capital of Canada, is renowned for its captivating blend of history, culture, and natural beauty. With its charming streets, iconic landmarks, and stunning outdoor spaces, Ottawa offers endless opportunities to capture Instagram-worthy moments. If you're staying at reStays and are looking for the perfect spots to enhance your feed, look no further. Our guide explores the most Instagram-worthy places near reStays that will elevate your social media game.
reStays Courtyard:
Of course, our very own reStays courtyard offers the most picturesque and Instagram-worthy setting that combines elements of charm, nostalgia, and natural beauty. The courtyard's captivating brick wall feature provides a rustic backdrop to compliment any photo. The checkered floor adds European-vintage flair, creating a perfect spot for capturing stylish and retro-inspired shots. Whether it's capturing a candid moment, showcasing a stylish outfit, or simply immersing yourself in the vintage charm, our courtyard is undoubtedly an Instagrammable spot that will delight guests and followers alike.
Parliament Hill:
No visit to Ottawa is complete without capturing the iconic Parliament Hill. This landmark is Canada's federal government seat and features stunning Gothic Revival architecture. From the lush green lawns to the magnificent Peace Tower, Parliament Hill offers countless angles for breathtaking photos, especially during sunset when the sky is painted with vibrant colours.
Rideau Canal:
As a UNESCO World Heritage Site, the Rideau Canal offers a mesmerizing backdrop for Instagram photos. Whether you capture its picturesque lock system, take a scenic boat ride, or explore the canal on a bike during the summer, this historic waterway provides endless opportunities to capture unique shots. When the canal transforms into the world's largest skating rink in winter, you can showcase the enchanting ice-covered scenery.
ByWard Market:
Situated in the heart of downtown Ottawa, ByWard Market is a vibrant hub of activity and a haven for foodies and art enthusiasts alike. This bustling market features a wide array of fresh produce, artisanal crafts, and delectable treats. From colourful displays of fruits and vegetables to captivating street art and charming cafes, ByWard Market is a treasure trove of Instagrammable moments. Don't forget to stop by the iconic Ottawa sign on York Street - this iconic spot captures the city's energy and charm. It is a must-have photo opportunity when you're in Ottawa!
Major's Hill Park:
Nestled just steps from Parliament Hill, Major's Hill Park offers a serene escape from the city's hustle and bustle. This expansive green space overlooks the scenic Ottawa River and provides panoramic views of the city's skyline. Whether you're capturing stunning sunsets or embracing the vibrant fall foliage, Major's Hill Park is an ideal spot for photographing nature's beauty.
National Gallery of Canada:
Art lovers and photography enthusiasts will be captivated by the National Gallery of Canada. The gallery's unique architecture, including the iconic spider sculpture "Maman," provides an impressive backdrop for striking photos. You'll find an extensive collection of Canadian and international artists showcasing various styles and periods.
Gatineau Park:
Just a short drive from the reStays Ottawa Hotel, Gatineau Park offers a picturesque escape into nature. With its pristine lakes, scenic trails, and panoramic viewpoints, this park is a paradise for outdoor enthusiasts and photographers. Capture the vibrant colours, hike to the scenic Champlain Lookout, or explore the enchanting Mackenzie King Estate, and you'll have a collection of Instagram-worthy shots.
Ottawa provides many Instagram-worthy places - and all within moments from reStays. Each presents a unique opportunity to experience the true essence of Ottawa in a distinct and captivating way. So, grab your camera, charge your phone, and get ready to capture the beauty of Ottawa and elevate your feed.