Your Guide to Ottawa Summer Festivals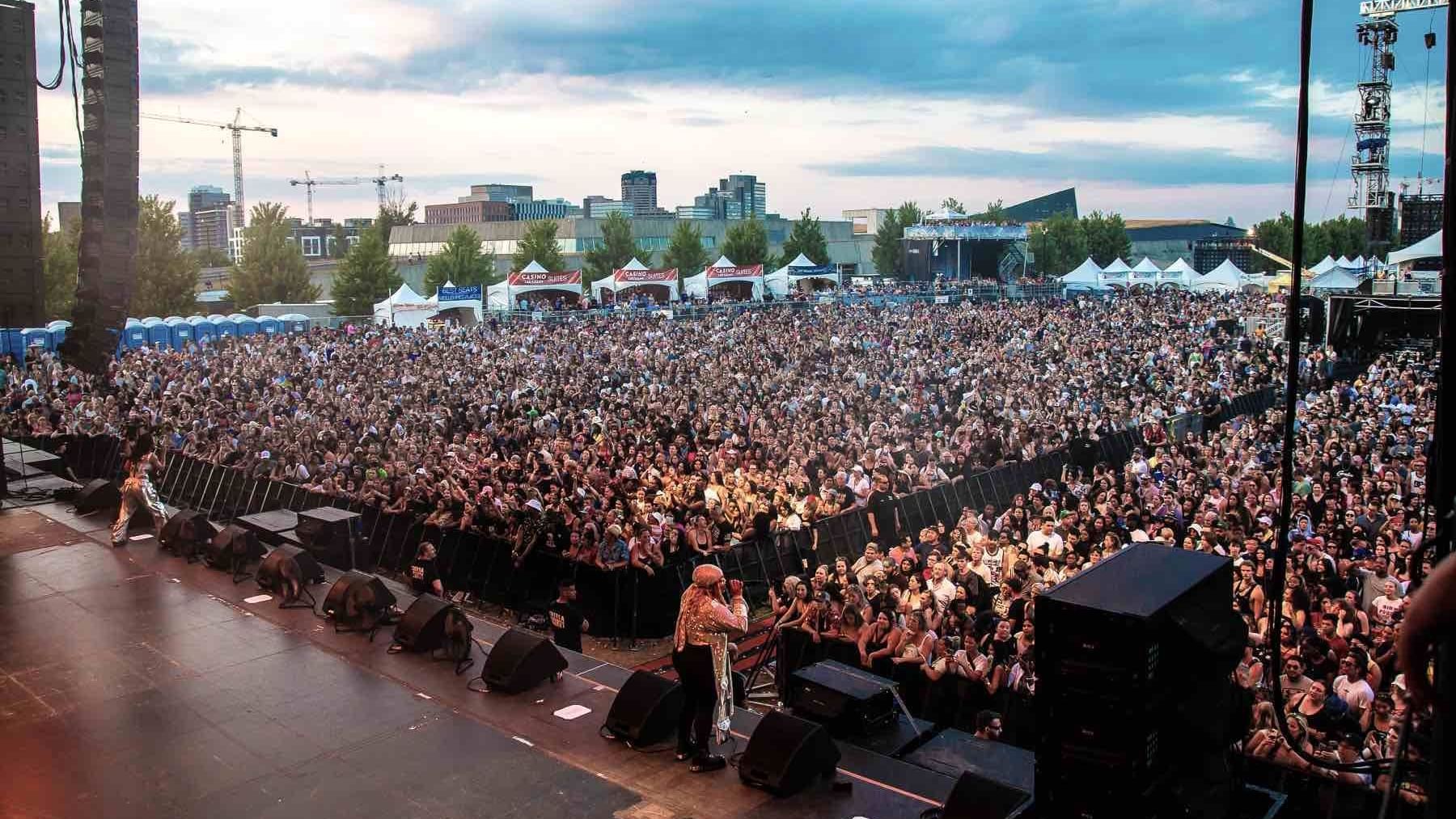 Summer in Ottawa brings forth a vibrant tapestry of festivals and events. As you plan your visit to this cultural hub, reStays invites you to immerse yourself in Ottawa's dynamic summer festival scene. With its blend of comfort, elegance, and convenience, reStays boutique condo-hotel provides an ideal base for exploring the best of Ottawa festival culture. Join us as we highlight some of the most anticipated festivals that will make your summer in Ottawa truly unforgettable. These events draw crowds from all over the world, so keep this in mind when booking - the earlier, the better.
1- Bluesfest
Known as one of North America's largest music festivals, RBC Bluesfest attracts music lovers from near and far. Held annually in July, this multi-genre extravaganza features a diverse lineup of artists spanning blues, rock, pop, country, and more. RBC Bluesfest promises an immersive experience for all music enthusiasts, from legendary performers to rising stars.
2- Escapade
Move over Piknic Electronik, Electronic music enthusiasts are in for a treat with Escapade, Ottawa's premier electronic dance music festival. Held over two days in June, this high-energy event welcomes renowned DJs and electronic artists, creating an electrifying atmosphere that will have you dancing all night long.
3- Jazz Festival
Immerse yourself in the smooth melodies and soulful rhythms of the Ottawa Jazz Festival. Held in June, this prestigious event showcases world-class jazz musicians and offers a mix of free and ticketed performances. Whether you're a long-time jazz aficionado or just discovering the genre, the Jazz Festival will surely leave you captivated by its enchanting performances.
4- City Folk
City Folk, held in September, celebrates folk, roots, and alternative music. This festival presents a lineup of established and emerging artists, delighting music lovers with their heartfelt performances.
5- Canada Day
Celebrate Canada's birthday in style by joining the lively festivities held on July 1st. Ottawa hosts the nation's largest Canada Day celebration, featuring concerts, parades, fireworks, and more.
6- Busker Festival
Experience the whimsical world of street performance at the Ottawa International Busker Festival in reStays' backyard on Ottawa's historic Sparks Street. Held in August, this lively festival showcases an array of talented street performers, from jugglers and acrobats to magicians and musicians. Stroll along the vibrant pedestrian street and marvel at the astonishing displays of skill and creativity. Otherwise, watch the activity from the intimacy of your Sparks-facing suite - and better yet, your balcony or terrace at reStays!
Ottawa's summer festivals offer an exhilarating mix of music, culture, and celebration, making it a must-visit destination for festival enthusiasts. At reStays, we understand the importance of providing a luxurious and comfortable retreat after a day of exploration and festivity. Let us be your haven as you embrace the pulse of Ottawa's dynamic festival scene. From the soulful tunes of Bluesfest to the energetic beats of Escapade, the enchanting melodies of the Jazz Festival, and the whimsical world of the Busker Festival, Ottawa's summer festivals promise unforgettable experiences.
Top photo taken by @Marissa Dubrofsky